Happy Halloween everyone! :)
So, I have decided to put together a list for those who are in the mood of Halloween. I know I am! What is your favourite part about Halloween?
1. Asylum by Madeleine Roux. It's creepy, haunting and the photos inside are just scary to look at. The atmosphere of the book is so tense that it's downright scary to read late in the night. This book is for fans of the series Miss Peregrine's Peculiar Children!
2. Bad Girls Don't Die by Katie Alender is about sisters Kasey and Alexis who have just moved into a new house with their family. Everything starts off alright, until Kasey begins to act strangely - from speaking in different languages to changing eye colour. It's creepy and a good read.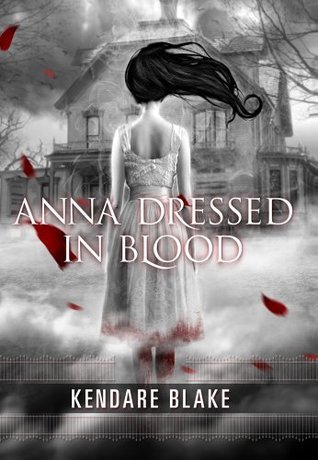 3. Anna Dressed in Blood by Kendare Blake sounds good. It's about a ghost hunter, Cal, who stumbles along a vengeful spirit - Anna. She kills anyone that she faces, but for some reason, she decides to spare Cal. Hmm, anyone sensing a darker motive? Or maybe some romance? Probably not though...
4. The Dead Girls of Hysteria Hall by Katie Alender (again!) sounds really interesting. Delia's new house was originally an asylum for 'troubled girls' like herself. Naturally, she gets trapped inside her own home, which is also haunted by the ghosts of the girls. I'd love to see if she makes it out! I've always loved books about asylums and stuff...
So, what do you think? Which books would you recommend for Halloween? Have a great day! :)