Hello October! It's been a while. So, here's my Octover TBR list, and all the books I'm waiting for. I hope I can complete this list (probably not...) Oops :)
Books on the TBR list
1. The Probability of Miracles by Wendy Wunder.

For those who like John Green's The Fault in Our Stars, this book has the same theme: cancer. Now, is it a sad story? Who knows? Maybe there will be a miracle somewhere in these pages.


2. Mortal Gods by Kendare Blake
I'm actually kind of disappointed that I found out about this series so late after it has been published. The first book, Antigoddess, was great. I always love a good re-telling of original myths/tales. I don't like Cassandra so much, but Athena is awesome.
3. Library Of Souls by Ransom Riggs
The third book and last in the trilogy Miss Peregrine's Peculiar Children. As usual, I'm always one step behind everyone else in great series like this one. I read Miss Peregrine's Home for Peculiar Children a while back, and I didn't think too much of it. But now rereading it, it was way better than I remembered! So I read Hollow City. Now onto Library of Souls...
(I'm scared of how it will end.)
(I hope everyone will be okay)
4. Six of Crows by Leigh Bardugo
Yep, she wrote the Grisha trilogy. This book is even set in the same world! YES! More Ravka, more Fold, more danger. It came out late September and I
just
found out about this book on Goodreads. I should really pay more attention to upcoming books...
Books I'm waiting for
1. The Rose Society by Marie Lu
The second book of The Young Elites. What will become of Adelina? How far off the road will she stray to gain her power? How many new malfettos will we meet? I can't wait!
2. The Sword of Summer by Rick Riordan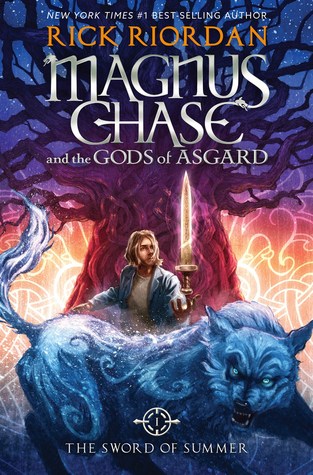 Rick Riordan is working on a new series! This will be the first book in Magnus Chase and the Gods of Asgard, this time based on Norse Mythology. Hey, maybe we'll see some old characters... Maybe not.





What books will you read? Any books you're anticipating?